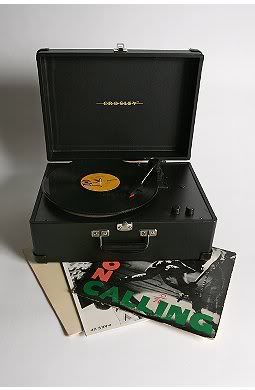 how cute is this
completely portable usb turntable?!
i received the new urban outfitters catalog in the mail yesterday (i know... don't ask!) and was flipping through. the clothes were nothing special, cute stuff, overpriced, the usual. and THEN i get to the housewares section... le sigh! such amazing stuff in there, let me tell ya!
i want
these
in a BAAAAAAAD way! and
this
is super amazing of course, totally very sally, and totally overpriced...
but of course, you should just go ahead and buy them for me!
birthday
and
bon voyage coming up! gimmee!