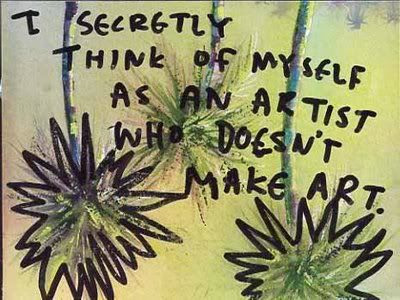 to which someone replied:
"Art doesn't have to be on a canvas or in a museum. I think you make art by being exactly who you are."
both lovely sentiments!
i feel like this sometimes, though i mostly feel my "art" isn't really ART at all, but merely a poor facsimile of what i think art should be. i wonder when i will be exposed for the uninspired poseur that i really am.