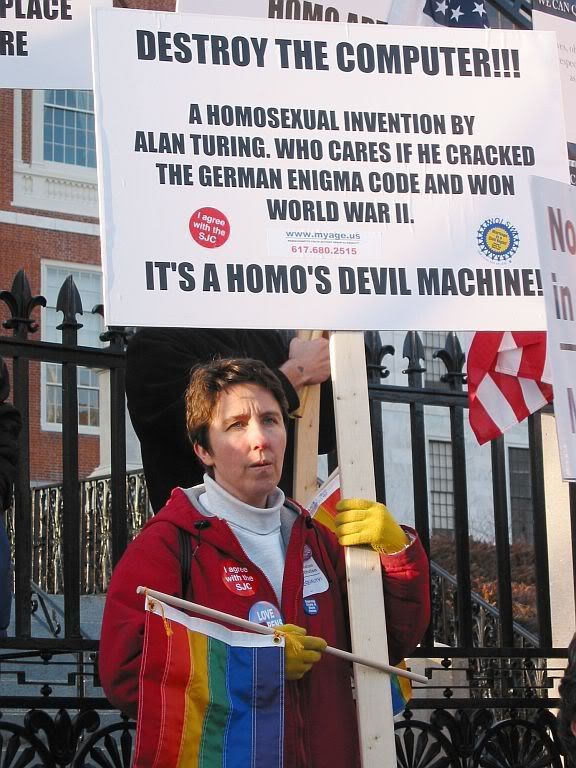 just a little dose of love and sunshine to brighten up your saturday!
bask in the loving, glowy glow-love of jesus and stuff!
p.s. your hate sign plus your rainbow flag plus your ladies-love-it haircut equals a very confused me? maybe you are a hipster in the height of irony?