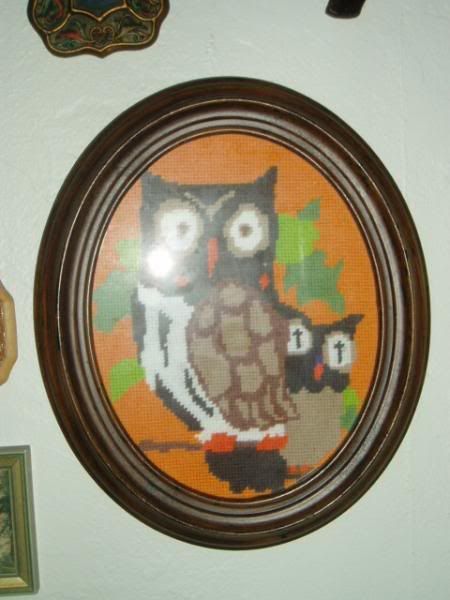 needlepoint owlies my mom got me for my birthday
flea market find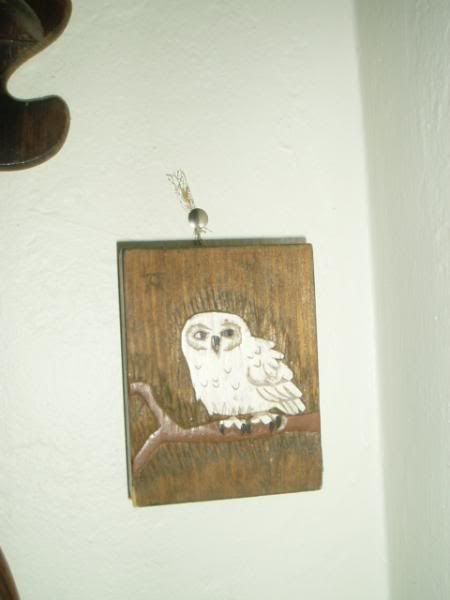 gift from my mom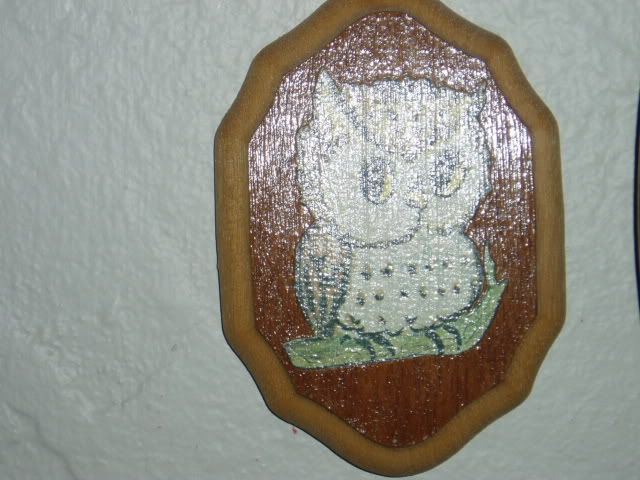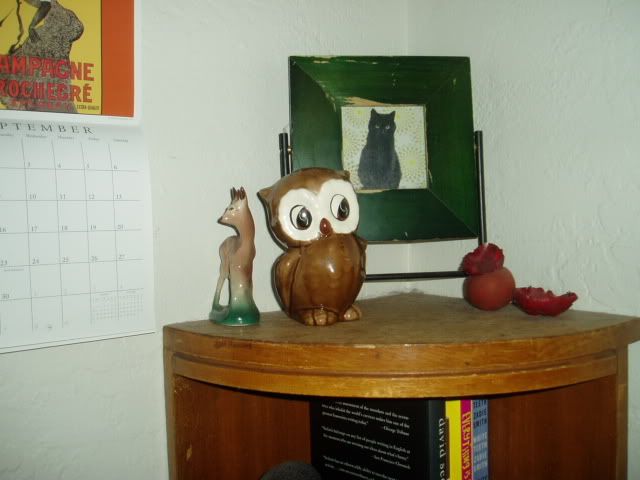 flea market goodies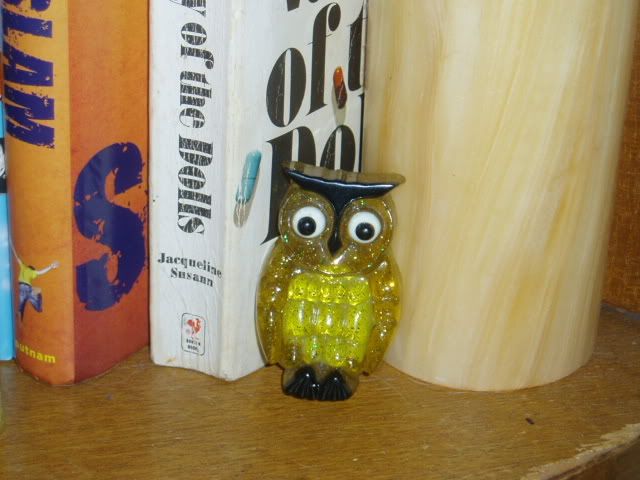 70's nightlight, a christmas gift from my mom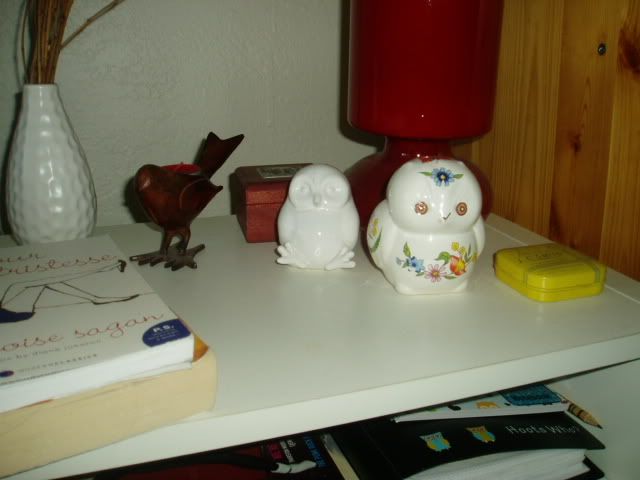 owlies on my side table
owl bank
this weird thing is a cigarette box. my mom thinks it's from the 1920's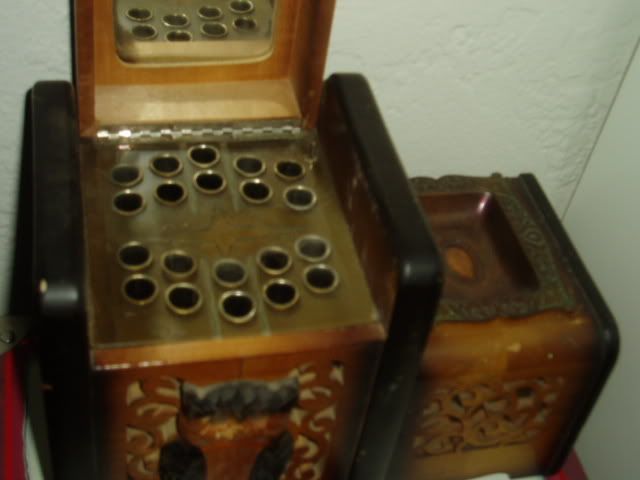 it holds your cigarettes, lights up, plays music, and has an ashtray on the right side, and an owl of course! it's pretty much a party box!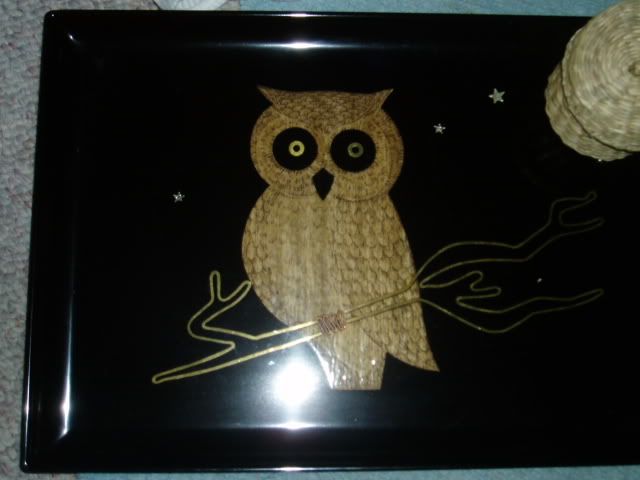 black lacquer tray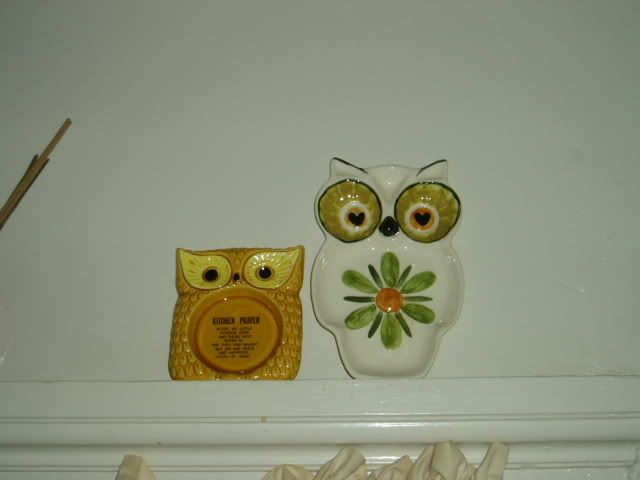 owl spoon rests. the one on the left is from my mom, the one on the right is a flea market find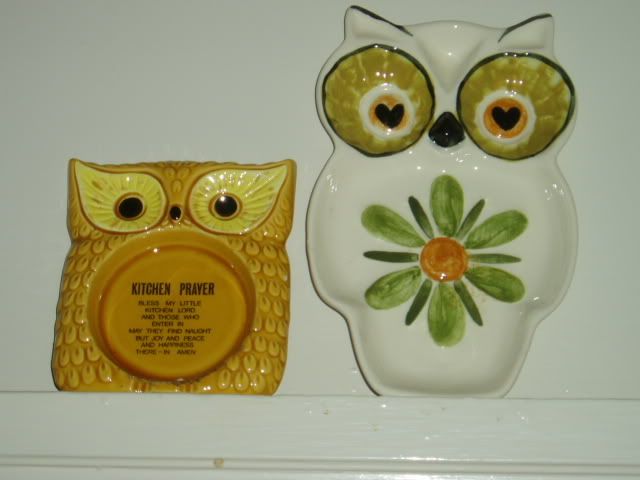 what can i say? she gets me!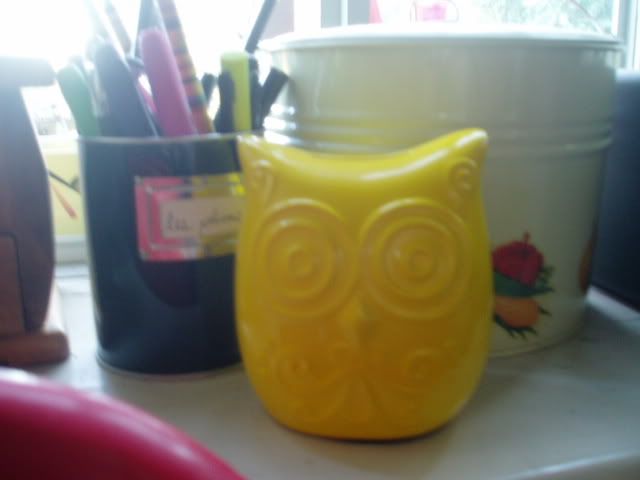 this owl holds it down in the kitchen as the beer fund bank
owl candle, maybe from the late 70's or so? from the flea market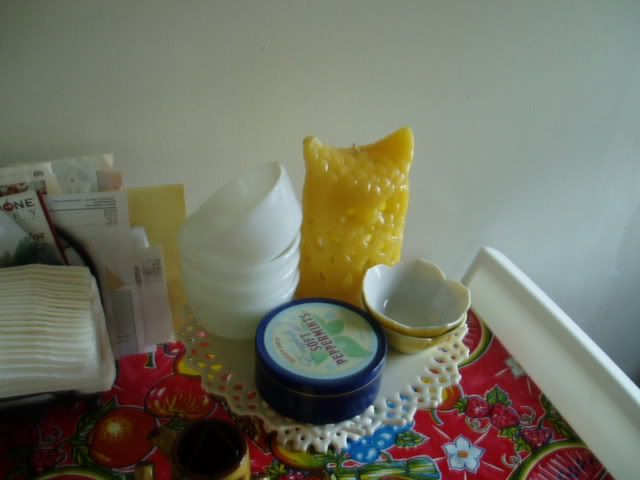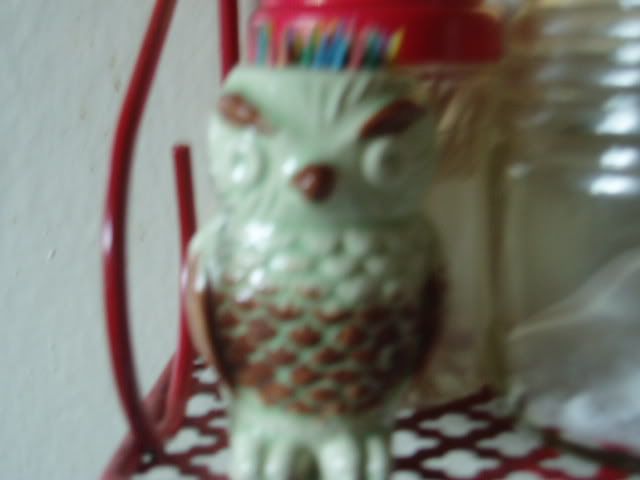 grumpy owl toothpick caddy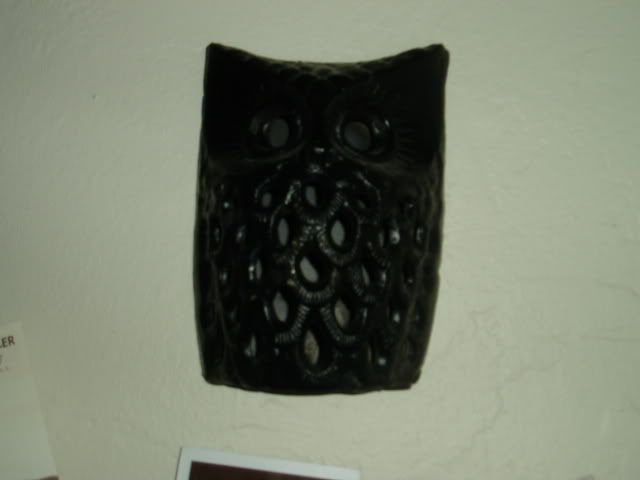 owl candle sconce
i decided after finding all these goodies at the flea market this month to redecorate a bit: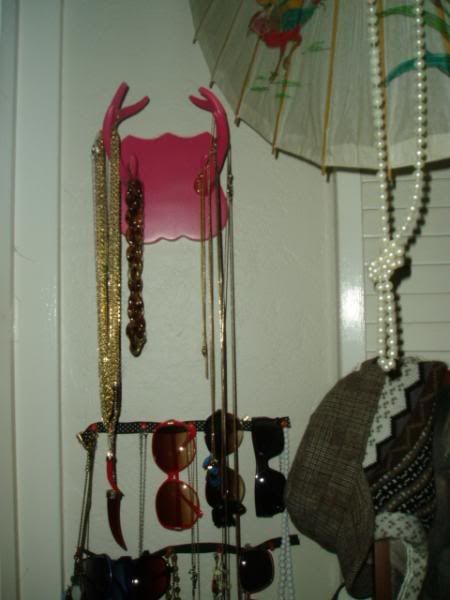 here's where the accessory magic happens!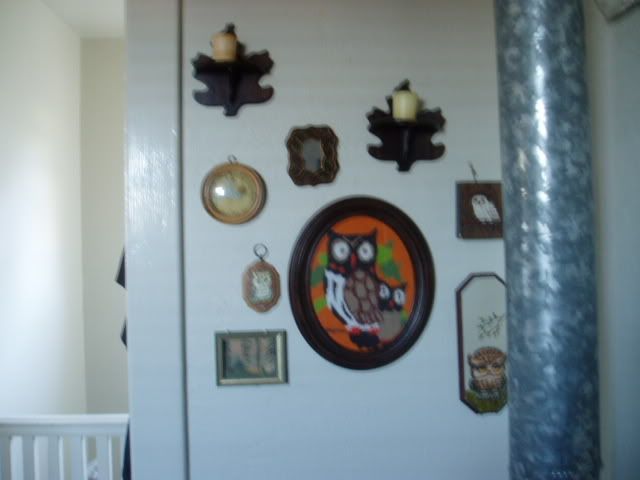 new wall collage, where owls are prominent
i bought this bench at the flea market as well, it works perfectly in the corner by the window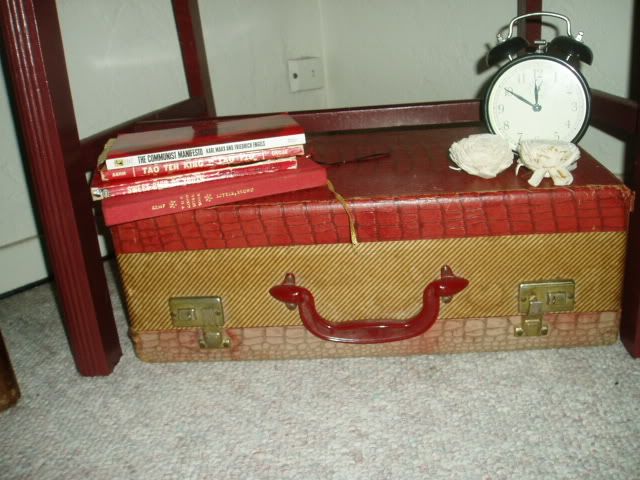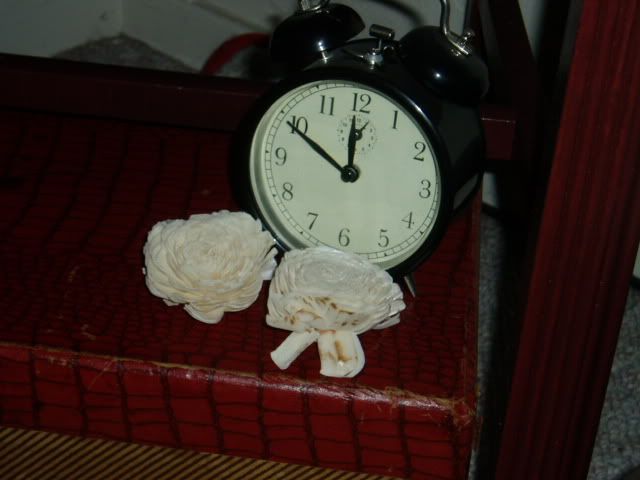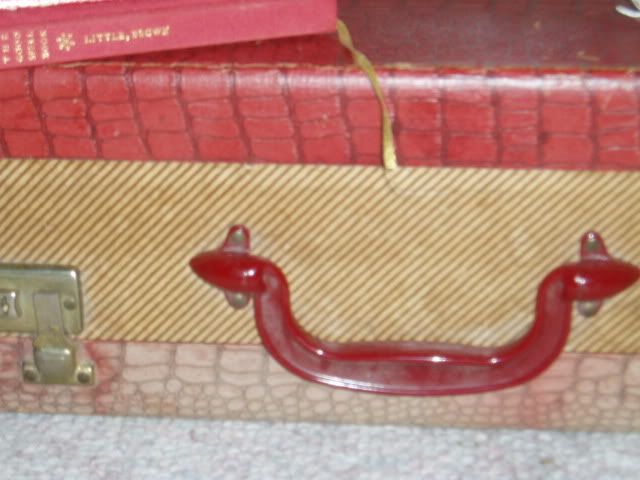 in conclusion, come over and see it in person! the end.
currently listening to jenny lewis' "acid tongue." the title track is my life!