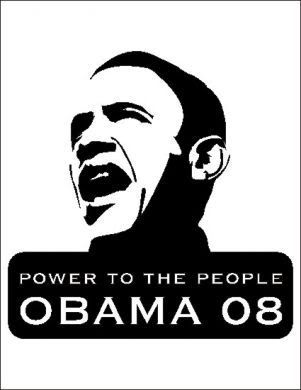 from cbc news:
A man who allegedly threatened to assassinate U.S. presidential hopeful Barack Obama was denied bail Thursday following his arrest in Miami over the weekend.
A Secret Service affidavit alleges Raymond Hunter Geisel uttered the remarks during a training class for bail bondsmen in July. One of his classmates claimed the 22-year-old described Obama using a racial slur, then said, "If he gets elected, I'll assassinate him myself."
Authorities arrested Geisel in Miami on Saturday, saying the man was keeping weapons and military-style gear in his hotel room and car. If convicted of the charge of threatening a major candidate for president or vice-president, Geisel could face a maximum sentence of five years in prison.
Geisel has denied in a written statement that he made any threats against Obama, the presumptive Democratic nominee. The documents did not suggest that he had taken any action to fulfill the alleged assassination threat.
The Obama campaign declined to comment on the matter Thursday.
Another one of Geisel's classmates said he had told him he "hated [President] George W. Bush and that he wanted to put a bullet in the president's head," according to the Secret Service.
Geisel, who told authorities he was originally from Bangor, Maine, has not been charged with uttering threats against the current U.S. president.
Authorities said they found a handgun, knives, a machete and dozens of rounds of ammunition including a variety that could puncture body armour in Geisel's SUV, which was also equipped with flashing emergency lights.
The items were used for a variety of things, Geisel told authorities, including his bail bondsman class, protection and to cut down brush. He said he had also suffered from post-traumatic stress disorder.