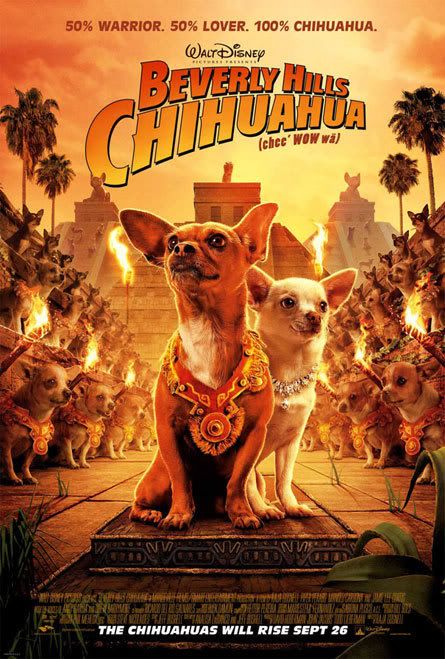 you know? the garbage that you loved so much when you were a kid you would have to watch it at least once a week? when i saw the poster i immediately thought,
straight to dvd!
but then i saw who was doing the voices and my heart sank. jamie lee curtis , salma hayek, andy garcia, drew barrymore, edward james olmos and cheech marin. this shizz is totally going to be in theatres.
oh, and it's about a chihuahua who goes on vacation to mexico with its family and gets lost. it should be called homeward bound 3:
¡yo soy perdido en mexico!