have we met? i like owls. a lot. i thought i would share some of my collection with you.
so here goes,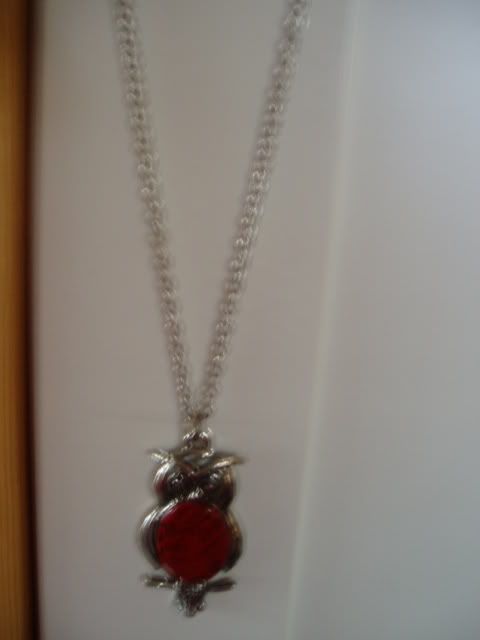 one of three necklaces,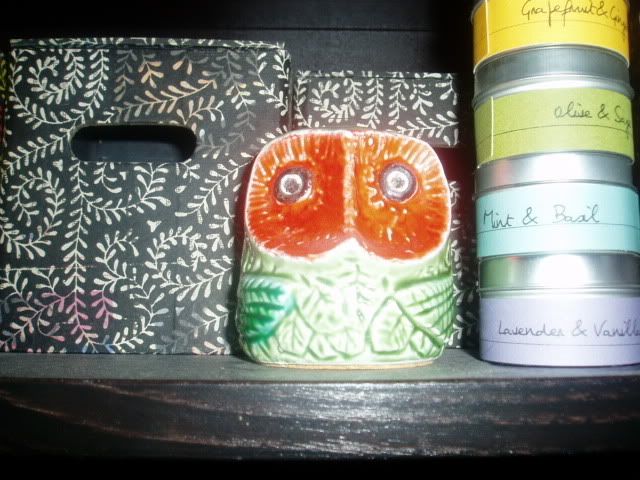 $o.25 paper weight,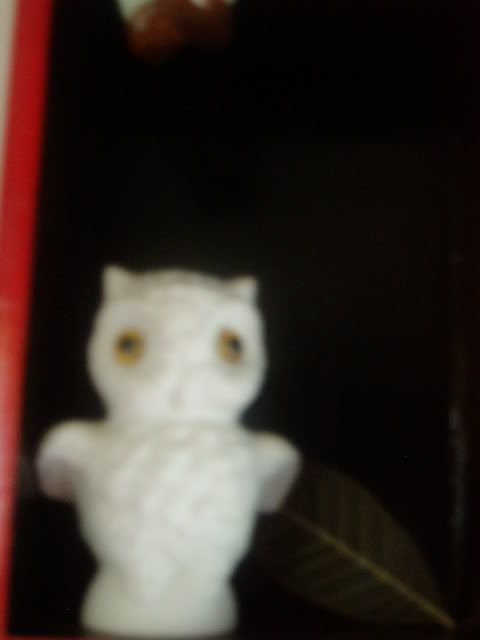 not a good picture,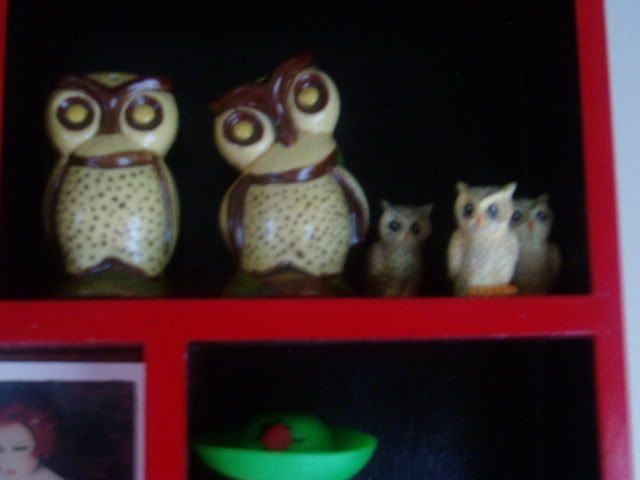 little family,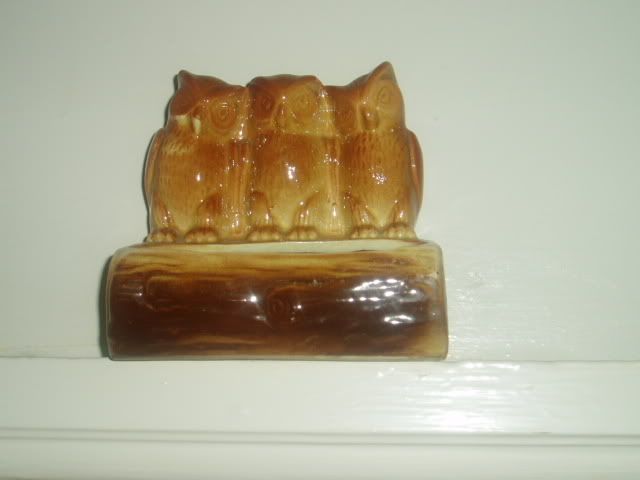 planter,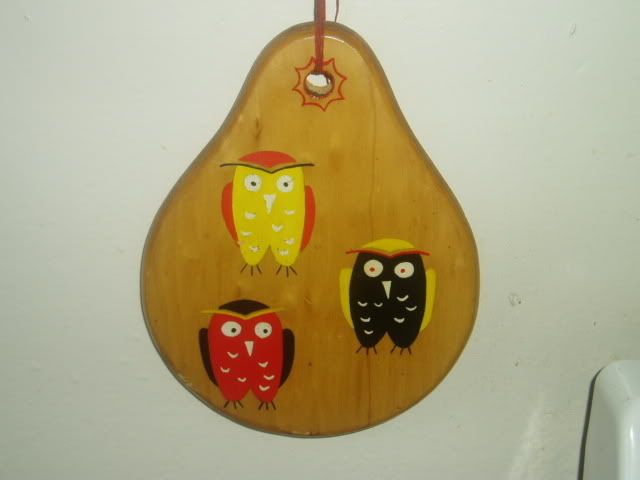 vintage cutting board,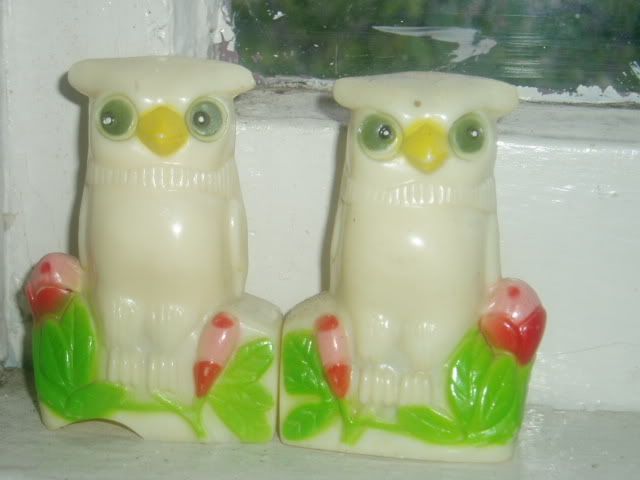 mr. salt and mrs. pepper,
i think that's enough for now.
sorry the pictures are so shitty.